XC Shriners Shopping Tour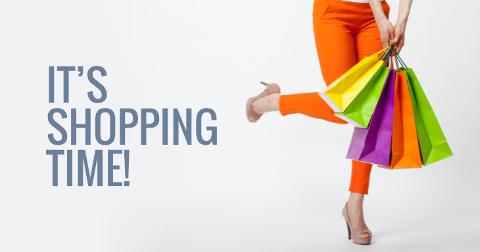 Duration : 1 Days (approx.)
Product code : shoppingShriners
July 8th 2017
Find bargains on name brand products at The just opened Tanger Outlet mall and then entertain yourself searching thru unique items and low prices at the World Famous Daytona Beaches Flea and Farmers Market (Voted top 5 in the country by USA Weekend) There are places to get food and beverages inside the flea market. Also we will swing into Daytona One (Daytona Beach area's newest premier retail, dining and entertainment destination). Finally, after all the fun on the way back to the convention center we will include a short stop at a grocery/drugstore for you to stock up on necessities for your stay during the convention.
Don't worry DOTS vehicle has plenty of room for anything you may purchase.
Tour will depart the Convention Center at 10:00 a.m. and return at 5:00 p.m. $40 includes round-trip transportation.

Approximately 1.5 hours at each main shopping venue: 10:30 AM - 12:00 PM at Outlet Mall, 12:30 PM - 2:00 PM at Flea Market, 2:30 PM - 4:00 PM at Daytona One and finally a short stop ( approx 20 minutes) at a general goods/grocery/drug store before arriving back at the convention center by 5:00 PM.
DOTS suggests that riders eat breakfast before the tour. There should be food and beverage options at each stop however DOTS cannot guarantee availability.

(DISCLAIMER: If ALL riders are back at bus before any one stops regularly scheduled departure time the bus may leave early. However, if all riders are NOT back on the bus by the regularly scheduled departure time the bus may depart without you. DOTS will do its best to conform to the needs of the majority of riders satisfaction.)